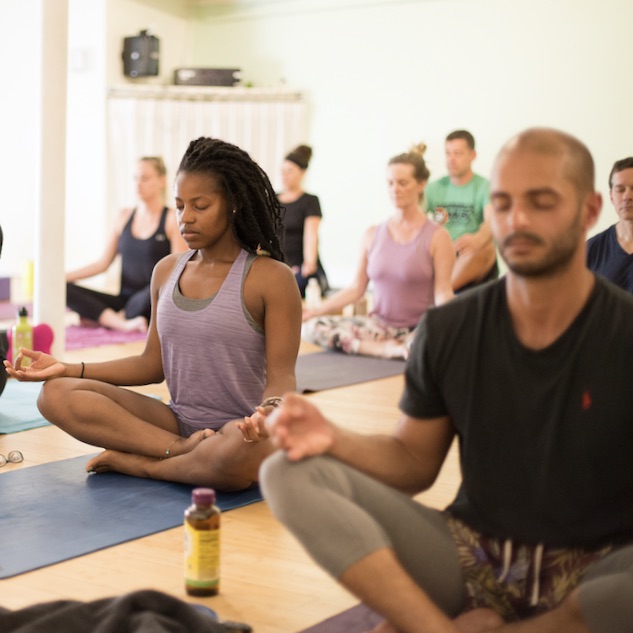 Meet Bella Prana
Bella Prāṇa has been serving our community for over a decade. We are a collection of experiences and people that exist to make healing more accessible. We believe deeply in the ancient practices of yoga and meditation, gifted to us from the ancestors of India and yogis around the world. We humbly accept our role as instructors and healing practitioners so that we might share the emotional, biological, and psychological power of yoga. We welcome, and are honored to serve, people of all needs, bodies, ages, sizes, colors, past trauma, sexual orientation or identification. Bella Prāṇa is committed to creating impactful and highly trained instructors, so people in our community and around the world will have greater access to these life changing practices. We are imperfect, we are passionate, we hug (a lot), and won't stop until every person feels seen. Bella is Italian for "beautiful" and Prāṇa is Sanskrit for "energy". Bella Prāṇa is dedicated to fostering more beautiful energy in your life.
Our Values:
Integrity - earning our community's trust by keeping our word, and because we are humans, we promise to make it right if we mess up.
Humility - all people who walk through our doors are asked to come as they are physically, mentally and emotionally. We welcome the swagger of a good hair day and the tears of a hot mess.
Service - we are a place of healing, dedicated to caring for every being that walks through our doors, for as long as it takes, and in every way we can think of.
Roni Elissabeth
Roni Elissabeth is the founder & owner of Bella Prāṇa Yoga & Meditation Studio. Roni is an 500hr yoga instructor and has been teaching for over a decade. She is also a certified reiki practitioner, a life coach graduating from the Southwestern University of Healing Arts, as well as a nutrition coach through the Institute for Integrative Nutrition. Roni is a certified wilderness emergency medical technician and adventurer who is known for her life changing retreats around the world in places such as
India and Nepal. Using these skills, she is a sought after consultant, writer and speaker. Previously in full time ministry, with her first year of her masters in divinity, she was drawn to the healing yoga provided in such an efficient and tangible way. She is known for her special blend of spirituality, life coaching, and yoga. Her classes help you shed the lies that stand in the way of experiencing a radically peaceful life. When Roni isn't at the studio she is with her husband Bret and her puppy Winnie Cooper.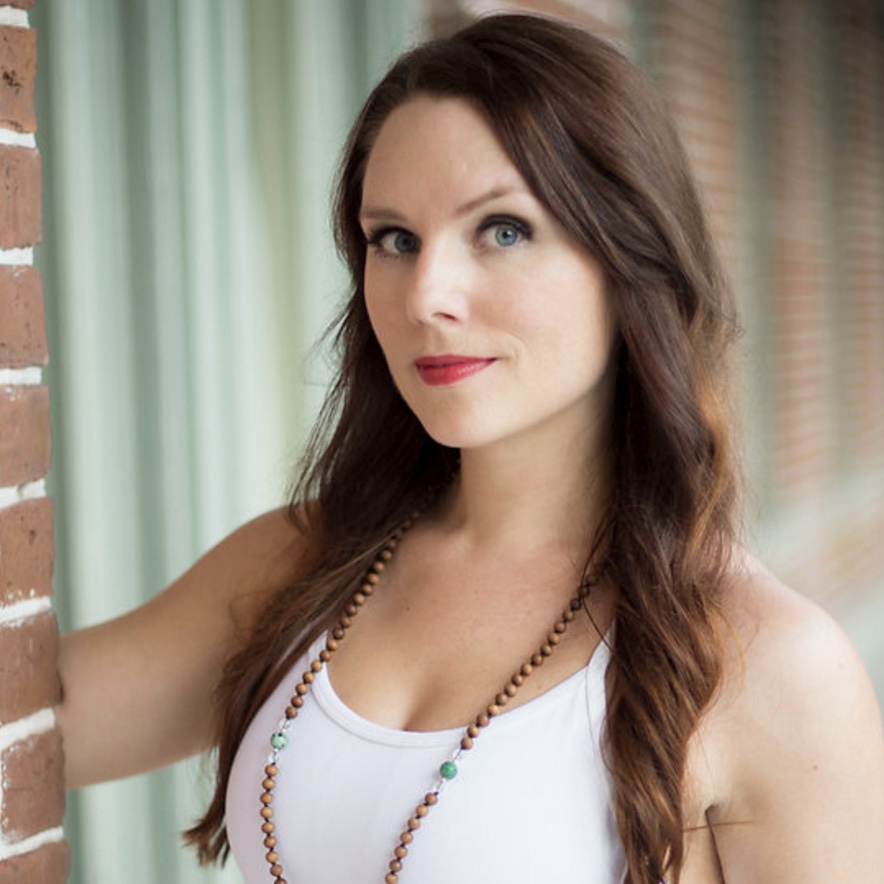 Tina Tidwell
Tina Tidwell, 500 E-RYT, an owner at Bella Prāṇa and professional dancer, graduated from USF with a degree in Dance and Psychology. She fell in love with yoga, through dance, after studying with Michelle Jacobi in Paris. Tina received her 200 RYT in Ashtanga at Yoga on High (OH) with masters such as Tim Miller and Maty Ezraty. She received her 500 RYT through Asheville Yoga Center earning certifications in Meditation, Prenatal, Yin, Seniors, Yoga as Therapy, Yoga and Ayurveda, Restorative and Kids while studying with amazing mentors including Michael Johnson, Libby Hinsley and Stephanie Keach. Tina challenges the body in mindful movement while using the breath as the musical cue. She teaches in the USF's School of Music as well as at DanceUSF and works privately with professional athletes. She is honored to be one of the first teachers at Bella Prana and a lead teacher of the teacher training program. When Tina isn't on stage or in the studio, you can find her spending time with her husband, big cat and floppy puppy.
Chanel Vanzant
Chanel is our Director of Customer Service & Belonging. She was yoga-rasied at Bella Prāṇa, and it would take a few years after experiencing her first posture that she would become certified to share these teachings with others in 2016.  Her wish is to encourage the expansion of yoga's teachings to communities who have yet to experience it. Understanding that the lack of inclusion is complex, she is devoted to confronting and better understanding the many barriers that keep people away from wellness spaces. Chanel has years of training as a yoga teacher, as well as experience in diversity related work. While completing her undergraduate and graduate degrees, she developed formal curriculum and facilitated training around these topics throughout the region. She blends her lived experience, formal experience and yoga experience to create a strong sense of belonging in each of her classes and interactions. She believes you heal greater when you know and feel you belong to a community that truly sees you as already whole.  
Jessica Lynne Trese
Jessica is the Director of Teacher Training and Ashtanga Yoga at Bella Prāṇa. She is committed to teaching and practicing the Ashtanga Yoga method, as taught in KPJAYI, Jessica began teaching yoga in 2007, and the daily practice of Ashtanga yoga provides her with the healing, uplifting, and insightful benefits of a committed yoga practice. Jessica uses gentle encouragement to guide students along a path of healing self-discovery through yoga. Jessica has traveled to India to study at KPJAYI with R. Sharath Jois in Mysore, India and was blessed with the Authorization to teach Ashtanga Yoga in 2013. Jessica dedicates her life to learning and sharing the Ashtanga Yoga Method, it inspires her to cultivate peace, inspiration, dedication, devotion and self surrender on and off the yoga mat.
Megan Weathers
Megan Weather's is a manager at Bella Prāṇa and lead instructor of our Yin Yoga Teacher Training. Her experience with yoga started as a young wife and mother with twin babies. Stress, anxiety and exhaustion were taking her over. She saw a picture of a woman doing yoga on a rock in Utah, and was inspired by quiet strength, grace and peace. She started practicing yoga 15 years ago, and her path led her to toward a calling to teach. Megan is a reiki master and 500hr instructor trained and certified in the Hatha tradition from local teachers John C.Stierwalt, Dale Morphew, Shelly Happel, and Jessica Lynne Trese. Each class Megan teaches is meant to be a journey through physical poses to experience balance between breath, stillness of the mind. Megan's prayer is that yoga will give you a greater understanding of how quiet strength and grace can take you off your mat and into the greatest version of yourself.
Emily Tan
Emily tan is the Creative Director at Bella Prāṇa. She is a local Tampa artist and curator originally from Port Washington NY. She graduated from the University of Tampa with a bachelor's degree in Fine Art. She worked previously at Anthropologie in Hyde Park Village as a floor manager assisting the visual team to create all of their in-store displays. Emily then transferred to Free People as a Stylist where she learned about visual merchandising in a boutique style shop. Today she currently works as our whole sale buyer for Bella Prāṇa's boutique; Emily also creates all of the displays and art installations in our shop along with designing new Bella merchandise. She has shown her artwork at numerous galleries, studios, bars and restaurants across Florida. She currently curates for a new local bar & restaurant Hooch and Hive. When Emily isn't at the studio you can find her snuggling with her bulldog Kobe.
Joyce McNally
Joyce McNally, RYT and RCYT, is the Director of Events and Kids Yoga at Bella Prāṇa. She has been sharing the gift of Yoga and Mindfulness with children and families since 2002 and is considered a master Kid's Yoga Teacher. She is most known for her playful, accessible and inspiring approach to working with kids ages 2-17 with and without special needs. Joyce is a licensed Kid's Yoga Teacher and has been certified by multiple Yoga programs including: Next Generation Yoga, Radiant Child Yoga for Autism, ADHD and Differently-abled, Every Kid's Yoga for Special Needs and Yoga for Teens. Joyce is also a passionate adult Yoga Teacher and is a 200 hour RYT.
DeAndra Dunn
DeAndra is an in house massage therapist at Bella Prāṇa. Whether you need stress relief, pain management or much needed pampering The Body Elevator Company is available to assist you on your self-care journey; catering naps by the hour and serenity by the minute.  As a relaxation specialist, DeAndra offers a variety of techniques that soothe the body, mind, and spirit. She believes in the body's natural ability to heal itself with the assistance of massage therapy. Her style is nurturing and methodical, customizing treatments that beautifully combine pampering and therapy. As a business owner, DeAndra takes pride in providing excellent customer service by using clean, organic and vegan products in session. Book services at  www.thebodyelevator.com.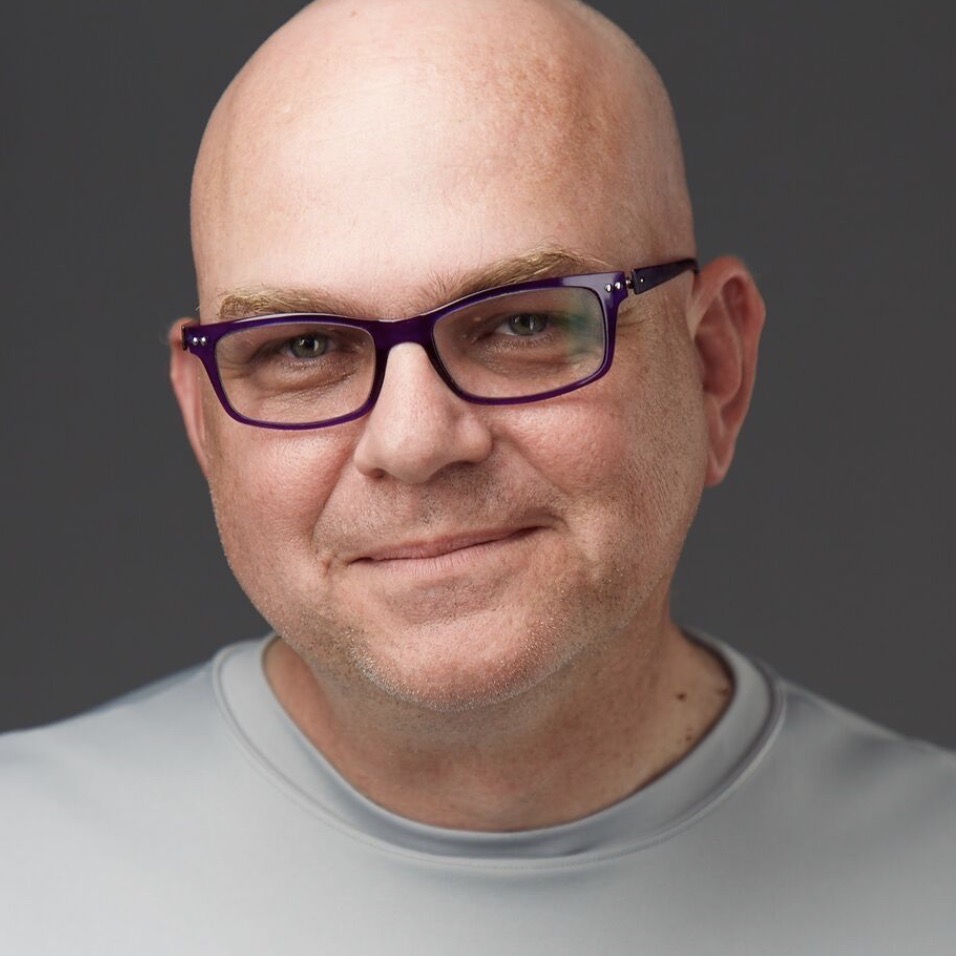 Tracy Jones
In house massage therapist Tracy Jones holds both Bachelors and Masters Degrees in Social Work from the University of Illinois and holds a Massage Therapy Technician certification from the Myotherapy Institute of Utah. He has been an International Instructor of Manual Therapy (and is a co-developer of Neurosomatic Therapy), is a Certified Neuromuscular Therapist and is a golf fitness expert as a Level 3 Medical Certified Titleist Performance Institute graduate. He has been the Team Massage Therapist for the University of Notre Dame Track & Field Team for the past 7 seasons. Tracy and his team are with Tampa Bay Sports Massage located inside Bella Prāṇa Studio. Book your service at www.tampabaysportsmassage.com.
Dave Patterson
As a former Army Paratrooper, Combat Veteran, and retired law enforcer, Dave found his softer side through the practices of Qui Gong and Tai Chi in 2007. Born and raised in Maine, Dave discovered Hot Yoga five years ago and was inspired to earn his teaching certification to share his knowledge and appreciation of the practice with others. He earned his 200-hour certification in 2017 and is humbled to pass along the gift of hot yoga, which is what he sees as the greatest gift in his own life.
Zacharia Zenios
Zacharia is a 200-hour yoga teacher RYT-200, a NASM certified personal trainer, and a corrective exercise specialist. Zack also served 4 years in the Marine Corps Infantry. He first started a meditation practice when he was deployed to Japan and was immersed in their culture. When he was honorably discharged from the Marines in 2016, his mom suggested going to a yoga class with her to help him with several of his injuries. He immediately fell in love with the way yoga made him feel and the connection between mind, body, and breath that became clear on the mat. As he got deeper into his practice, Zach realized he wanted to share the gift and healing potential of yoga with everyone and thus, completed his 200hr teacher training program at The Lotus Pond.
Della Ruth Marsan
Della Ruth Marsan Yoga Alliance RYT 200. Della began her yoga journey in 2007 as a supplement to her professional dance and teaching career. After years of intermittent yoga practice she realized that yoga was more than a supplement to her dance career; it was a calling towards a better way of life. After falling in love with Ashtanga Yoga, the yogic philosophy and the journey of self discovery that yoga provides, Della attended Asheville Yoga Center's Yoga Teacher Training program in 2017 and completed Jessica Lynne Trese's 600+ hour Mysore-Ashtanga apprenticeship program in 2018. Della is committed to practicing the Ashtanga Yoga Method and sharing her passion for yoga with as many people as possible.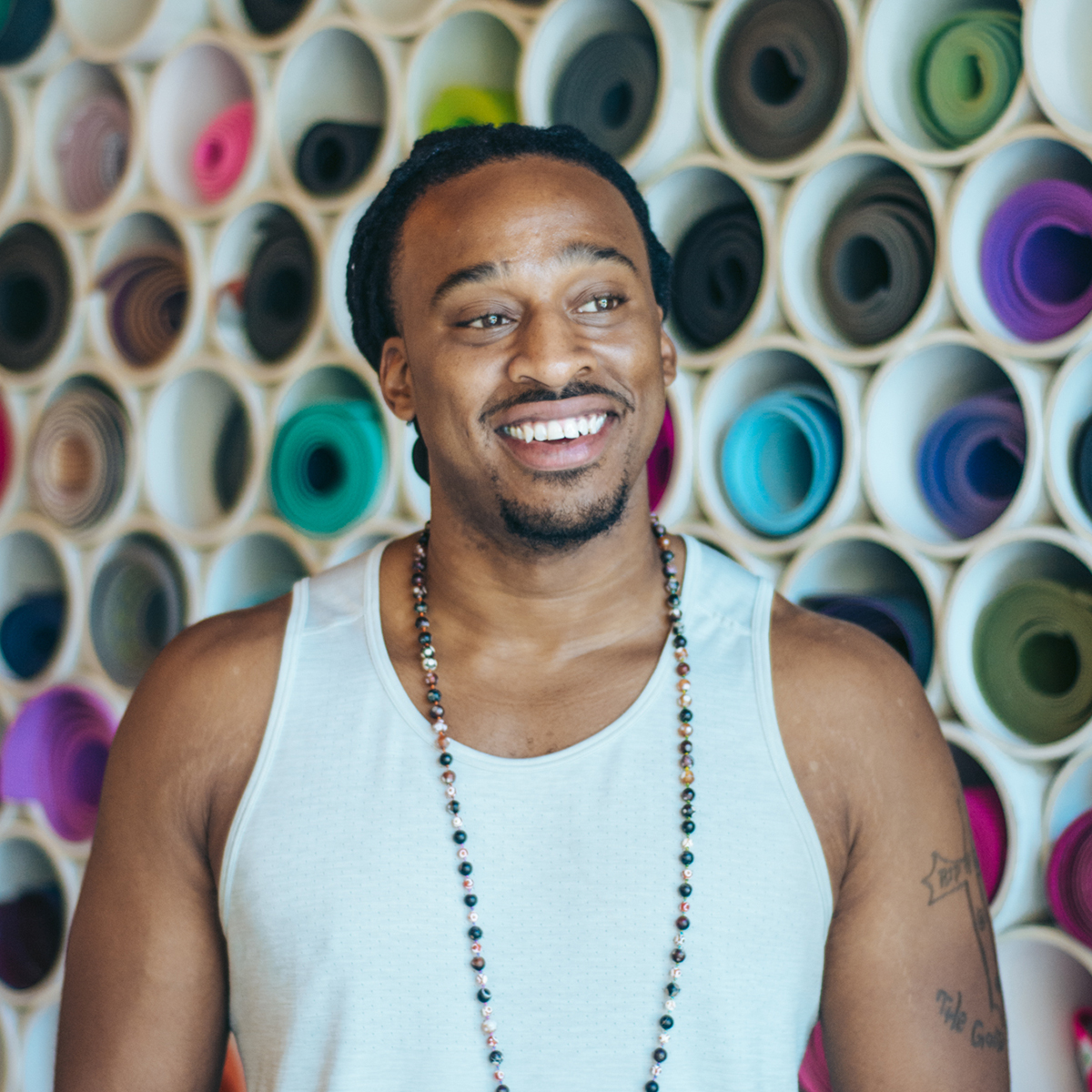 Jirod Webb
Jirod Webb is a 200hr instructor at Bella Prāṇa. Having grown up in a state of stress and desensitized by his environment, Jirod did not have the proper tools to navigate his inner landscape. He finally found the skills he'd been missing when he discovered yoga in 2014. Draw to the inner peace that yoga brings and inspired by his teachers to love fearlessly, be kind and live better, he graduated with his 200 hour yoga teacher training in 2018. Jirod is passionate about teaching yin yoga with an emphasis on self-love and mindful breathing amidst the grounded stillness. As Outreach Ambassador at Bella Prana, Jirod brings yoga to students and communities of all walks of life. His hope is to give all of his students, no matter their circumstances, the gift of self-love and the opportunity to connect to the greatest tool within all of us- the breath.
Maharri Lodge
Maharri is an instructor and coach who is highly invested in advocating a wellness lifestyle and the impact it has on our daily lives. After being diagnosed with lupus in 2013, Maharri went on a journey to heal her body holistically. Almost like a ritual, proper nutrition and yoga became her saving grace. After seeing her own transformation, she became inspired to teach yoga. Yoga has completely opened up a breakthrough for Maharri, not just on her wellness journey, but also her spiritual journey. The practice has expanded her intuitive connection to The Absolute Self. Growing up in rural Jamaica she infuses her Rastafari culture in the way she teaches and connects with her students.
Jessica Freedman
Jessica Freedman is the Director of Family Programing at Bella Prāṇa and lead instructor in our Prenatal Teacher Training. She is a 200 HR RYT, Children's author, a graduate of the University of Tampa, wife and mama. Originally bound for medical school, she had a change of heart. She started to gravitate toward a holistic approach to health and wellness and a call to serve others to lead a healthy and happy life. In 2006, she answered this call with not one, but two, 200hr Yoga Teacher trainings including advanced prenatal training and "Prāṇa Flow". While pregnant with her own two children, she had the immense honor to learn from doulas, acupuncture physicians, naturopaths, midwives, and obstetricians. She combines 13 years of teaching yoga and fitness experience with the techniques taught to her by experts in these fields and postpartum health and healing, to bring a loving, balanced approach to pregnancy and postpartum recovery. Jessica's offerings include Prenatal Yoga Teacher Trainings, prenatal, postnatal, restorative for pregnancy, and core and pelvic floor classes.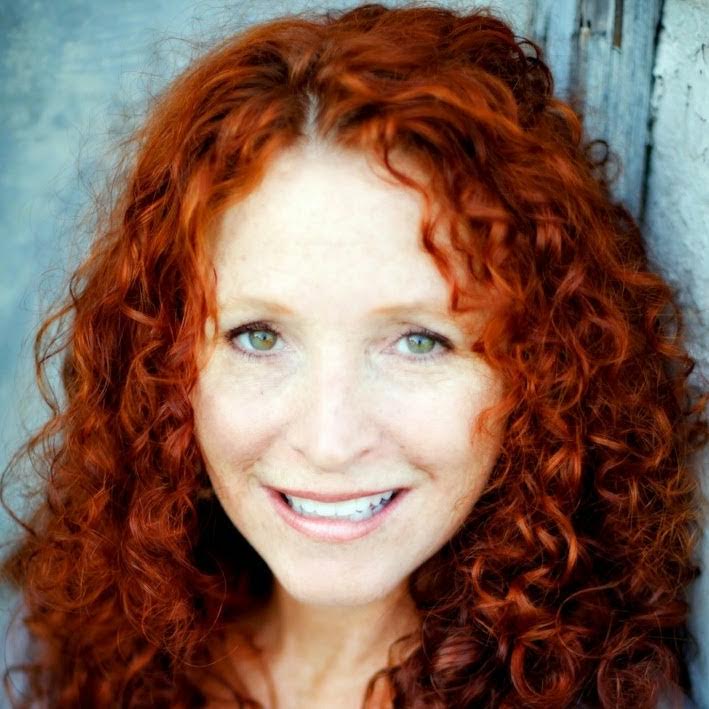 Lisa Wilson
Lisa first stepped on to her yoga mat in 1999 and has been teaching yoga for over 15 years. She holds E-RYT-200, RPYT (prenatal) and RCYT (children's) certifications from Yoga Alliance. She offers a wide range of yoga instruction to all ages and abilities including prenatal, postnatal, baby & me yoga, power flow vinyasa yoga, gentle/yin/restorative yoga, mindfulness meditation, iRest Yoga Nidra, chair yoga for seniors, corporate yoga for increased ease and productivity in the workplace, and adaptive yoga for differently abled bodies, specifically US veterans and their caregivers. Her classes are constructed to be fun and challenging, yet accessible to all. Lisa's intension is to teach yoga and meditation as a lifelong source of health, fitness and vitality while inspiring students to be aware of the many benefits of wellbeing that are often simply an inhale & exhale away.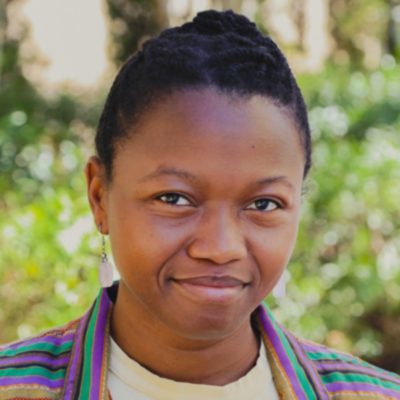 Tayo Jolaosho
Pronouns (they/them/their/s). Tayo's yoga journey began at Simon's Rock College where their theatre teacher, Karen Beaumont, would warm up the class using a sequence based on cat-cow. Without calling it yoga, Karen drew her students into practice through an invitation to take up the sequence daily for a month. The seamless way that yoga entered Tayo's life is a fitting reflection of Tayo's commitment to make the restorative benefits of yoga accessible to everybody it might serve. Tayo holds a PhD in Cultural Anthropology and is a graduate of Bella Prāṇa's 200 RYT. As a yoga teacher, researcher, and university professor, Tayo is committed to heeding the body's wisdom and inspiring others to do the same.
Kristen Schneider
Kristen Schneider first discovered yoga while living in rural China. As a former dancer, Kristen has always had an affinity for breath, movement, and expression so yoga feels like home. She traveled to Rishikesh, India where she earned her 200hr certification and immediately began teaching. In addition, Kristen is an Ayurveda Practitioner and author of Your Life is Medicine: Ayurveda for Yogis. Kristen received her formal training in India, and studied extensively under Tymi Howard and Dharma Mittra. As a passionate student Kristen has studied under Shiva Rae, Kathryn Budig, Brock and Krista Cahill, and Steve Ross. Kristen's classes are fluid, creative, and challenging.
Vanessa Febles
Vanessa has been practicing yoga for over 15 years and received her 200 hour training at Bella Prāṇa. As a Doctor of Physical Therapy, Reiki Master, and Holistic Coach, Vanessa combines all her experience when working with students and clients. Her intention as a Yoga Instructor is to offer space for people to feel grounded, balanced and connected to their being. Through movement, breath and awareness of the mind- body connection, she hopes to help people illuminate their inner healer.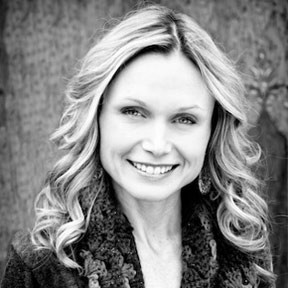 Sahara Rodriguez
Sahara Rodriguez has been practicing bodywork, teaching classes and workshops for over 20 years. She has studied and trained with spiritual teachers from around the world and brings together many paths in the spirit of Oneness. Sahara is a licensed massage therapist, energy worker, meditation teacher, minister, author of the inspirational, "Beyond the Reflection" and is dedicated to heart centered service. Her classes provide a safe, nurturing space which assist people on their healing path and connection to the Source of Life.
Valarie Yuskaitis
Valarie began practicing yoga six years ago as a means to stretch and prevent injury. As a lifetime runner and new triathlete, she was searching for relief from the aches and pains of intense training. She found that the more she practiced yoga, the better she felt and her performance improved as well. She began to spend more time on the mat, including during her pregnancy, and found that the practice was transforming more than her body; yoga had increased her ability to manage stress and improved her mental focus. Valarie realized yoga was more than a physical practice. She completed her 200hr training with mentors, Eric and Erin Wheeler, under Lucky Cat Yoga.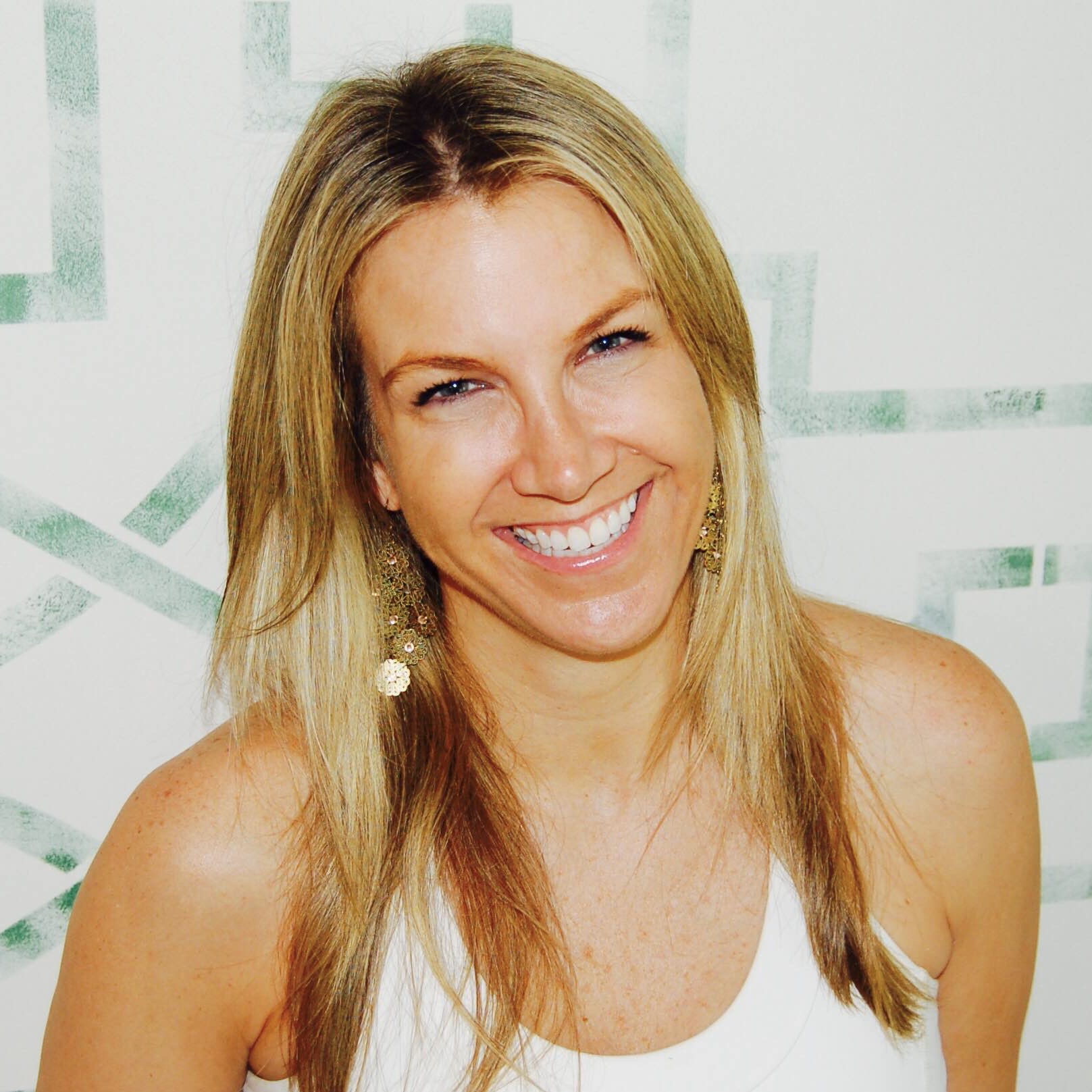 Alison Young
A graduate of Bella Prāṇa's 200 hour training program, Alison creates classes with a strong Vinyasa Flow while incorporating arm balances and inversions to elevate her students' practice. She is adept at leading yogis of varied abilities and encouraging them to push past their boundaries. She is a playful but kindhearted instructor who thrives on challenging and energizing her students.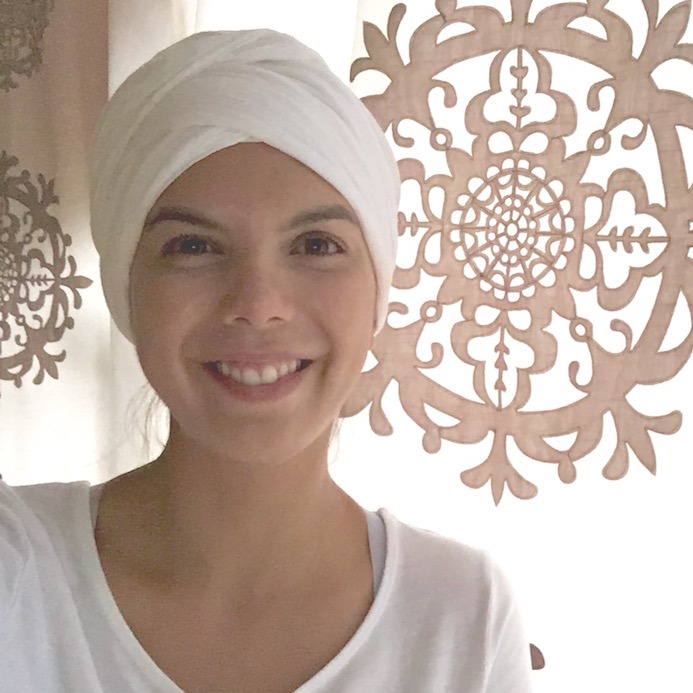 Aiyana Fraley
Aiyana Fraley is a restorative and kundalini yoga instructor, reiki master teacher and licensed massage therapist of 16 years. She is passionate about sharing the benefits of yoga and inner awareness with others through a joyful and graceful practice. She teaches weekly classes and workshops in the Tampa Bay area and offers continuing education courses for yoga instructors and massage therapists. Aiyana holds regular Reiki Trainings at Bella Prāṇa for Level I and II certifications. See our workshops page for an upcoming training. Aiyana also brings her healing skills to our New and Full Moon Reiki class experiences, find those classes on our schedule page. Aiyana is called to heal and brings a grounding and kind energy to every room she enters.
Jenna Rose
Jenna's background as a Registered Nurse ignited her love for the yoga practice as a
holistic way of healing the mind, body, and spirit. Yoga became an outlet for her to relieve tension from the high-stress hospital environment. Jenna's aspiration is to guide others in finding healthy ways to cope with life's challenges through yoga. She focuses on strength building and spirituality to cultivate a full mind-body experience. Since receiving her 200 RYT with Awakened Life School of Yoga, she has completed trainings in meditation, pranayama, inversions. Her in depth knowledge of anatomy encourages a challenging, yet safe practice to prevent injury and promote wellness. She has dedicated herself to sharing the light of this practice with others.
Barb Cohen
Barb Cohen is a 200 hour E-RYT yoga instructor as well as a Clinical and Health Psychologist. She completed her teacher training program with the Asheville School of Yoga. Her teacher training was a natural outgrowth of her long standing interest in yoga psychology and complementary forms of healing. She also completed the Yin Yoga teacher training. Her expertise in the contemplative practices and the neurobiological aspects of affect, choice, and change inform her asana practice. Her classes are a fun fusion and are designed as an uplifting exploration often with music, meditation, poetry and bits of wit and wisdom.
Ashley Laurino
Ashley is a 200 hour RYT with over 600 additional hours of study in traditional Ashtanga yoga, meditation, pranayama, chanting and yoga philosophy. She has had the opportunity to practice under many gifted teachers both here in the states, and at the source of Ashtanga in Mysore, India. Ashley truly believes in the power of yoga to heal all! The practice has provided her with such a fulfilling method to work at becoming the best version of herself. It is forever teaching her how to consciously engage with the world in a meaningful way. She is dedicated to showing her students how it can enrich their lives as well.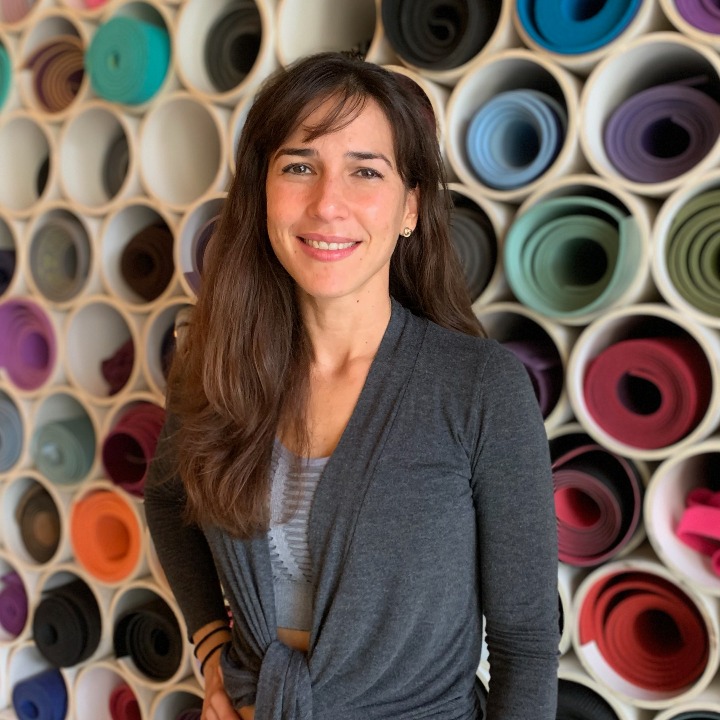 Giovanna Hilera
Initially the physical intensity and injury prevention benefits guided Giovanna to go to a yoga class. The lessons about human nature opened the path to become a 500hr yoga instructor. Yoga balances her love and passion for endurance training and spiritually guides her soul to embrace life with ease. She leads her students to feel a powerful class, with awareness and purpose, to explore the dynamic experience within the physical aspects of their bodies and mind. "Yoga offers the playground of love to connect with your soul, offers the tools necessary to remove the obstacles that cause suffering and shows us a way of life to engage in reality with peace". When Giovanna is not on her mat, she is swimming, biking, running or arranging a healthy meal.
Tammy Thompson
Tammy began practicing yoga almost 20 years ago as a counterbalance to long distance running, but it was after she had children in 2001 that she really started to see the calming influence that a regular practice had on her. She completed her teacher training with Erin and Eric Wheeler of Lucky Cat Yoga, and has advanced training in Yoga Nidra through Jennifer Reiss out of Kripalu. Tammy has a focus in vinyasa flow and yoga nidra and works to bring the mind/body/breath connection together through this practice .
Rachel Dooley
Yoga first entered Rachel's life in 2010 at a time when she was seeking a healthy outlet to ease anxiety. She completed her 200hr teacher training with Bella Prāṇa and she believes that yoga is a powerful vehicle for change. She owes her physical and emotional recovery of a traumatic injury to this transformative and healing practice. Working with our kids program, and as an elementary school teacher, she is passionate about bringing mindfulness to students and teachers.
Lauren Nunn
Lauren Nunn's passion for yoga began in 2014 when she was looking for a healthy way to relieve stress. Yoga quickly became much more than a hobby, it transformed her life in more ways than she could have ever imagined. In 2016 she took her practice to the level and completed her 200hr Teacher Training at Bella Prāṇa in Tampa, Florida. Lauren loves teaching challenging sequences that motivate and challenge the body and mind. Lauren's teaching method emphasizes respect and acceptance in regards to the physical body and mind.
Lois Waite
Lois began practicing yoga over a decade ago. A former competitive triathlete, du-athlete,
and long-distance runner, she found yoga to be a great compliment to her training. A strong desire to share what yoga has brought to her life led her to enroll in Bella Prāṇa's 200 hour teacher training. Her goal is to be a compassionate teacher that serves her students and teaches them that yoga is much more than exercise, it is a way of life.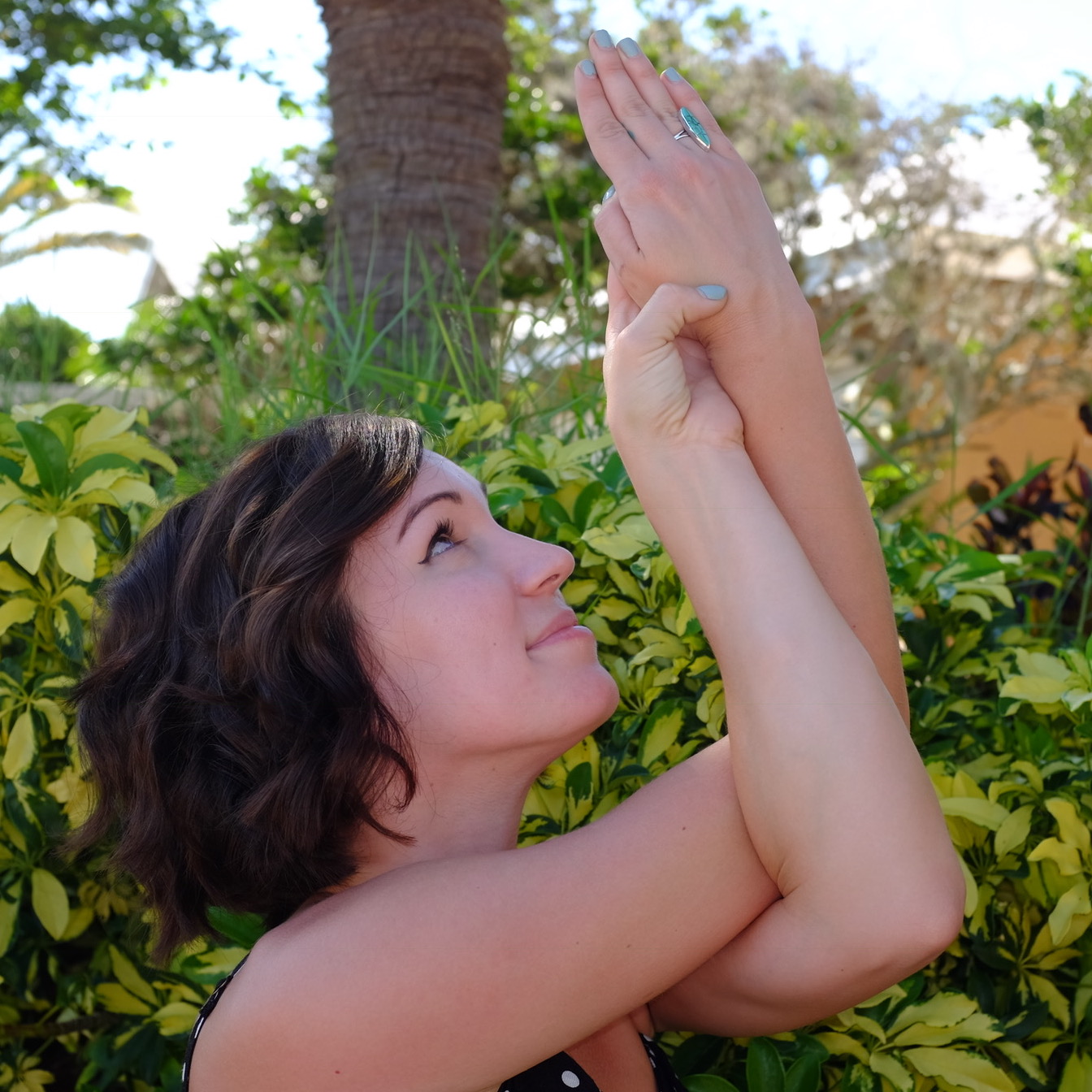 Karla Pinzon
Karla began practicing yoga in 2008. She was instantly hooked on the way she could forget the outside world's worries and focus inward. Eager to find peace in life's hustle she began a regular yoga practice and completed her 200 hour teacher training in 2018. She uses yoga to calm the mind and as a reminder to live in the now, allowing all past thoughts and worries to leave the mind. She strives to bring the same peace of mind to her students through breath work, stillness, and asana. When Karla isn't teaching yoga you can find her working with the animals at Big Cat Rescue.
Ashton Atkinson
Ashton was introduced to yoga in 2011 back home in California as a way to supplement her workout routine. Quickly she realized yoga offers much more than flexibility and each class brought up something new physically and mentally. She moved to Florida in summer 2016 and instantly found a new welcoming yogi home at Bella Prāṇa. With her love for travel, in 2017 Ashton explored Southeast Asia and completed her 200 hour teacher training at Akasha Yoga Academy in Koh Phangan, Thailand. In her classes she hopes every student leaves with a yogi high and feels empowered through nourishing the mind and body.
Jessica Yatooma
Jessica's yoga journey began in the summer of 2014 in her hometown in Southeastern Michigan. She was seeking healing and perspective through a difficult time in life. Jessica immediately fell in love with the practice and knew that she wanted to learn more and share it with others. As her practice has evolved and expanded, the mindfulness, spirituality, and body awareness have brought a sense of calm and peace into her life through balance and health.
Kaitlin Smith
Kaitlin is a bubbly sensation whose classes are powerful, playful and heartfelt! With a background in dance of over twenty years, Kaitlin has always been connected to the body, and found yoga in college at USF in 2010 to help cope with anxiety and everyday stressors. In wanting to deepen her practice she completed her 200 hour in April 2013 and couldn't wait to share the benefits and joys of yoga. Kaitlin weaves thought-provoking meditations throughout her classes, applying ancient wisdom to our contemporary western world in a useful and understandable way. In addition, Kaitlin blends in physical alignment and strength in a fluid rhythm. She emphasizes breath awareness and conscious intention to promote stability in each pose. Her favorite place is anywhere people are gathered to sweat, breathe and break boundaries together!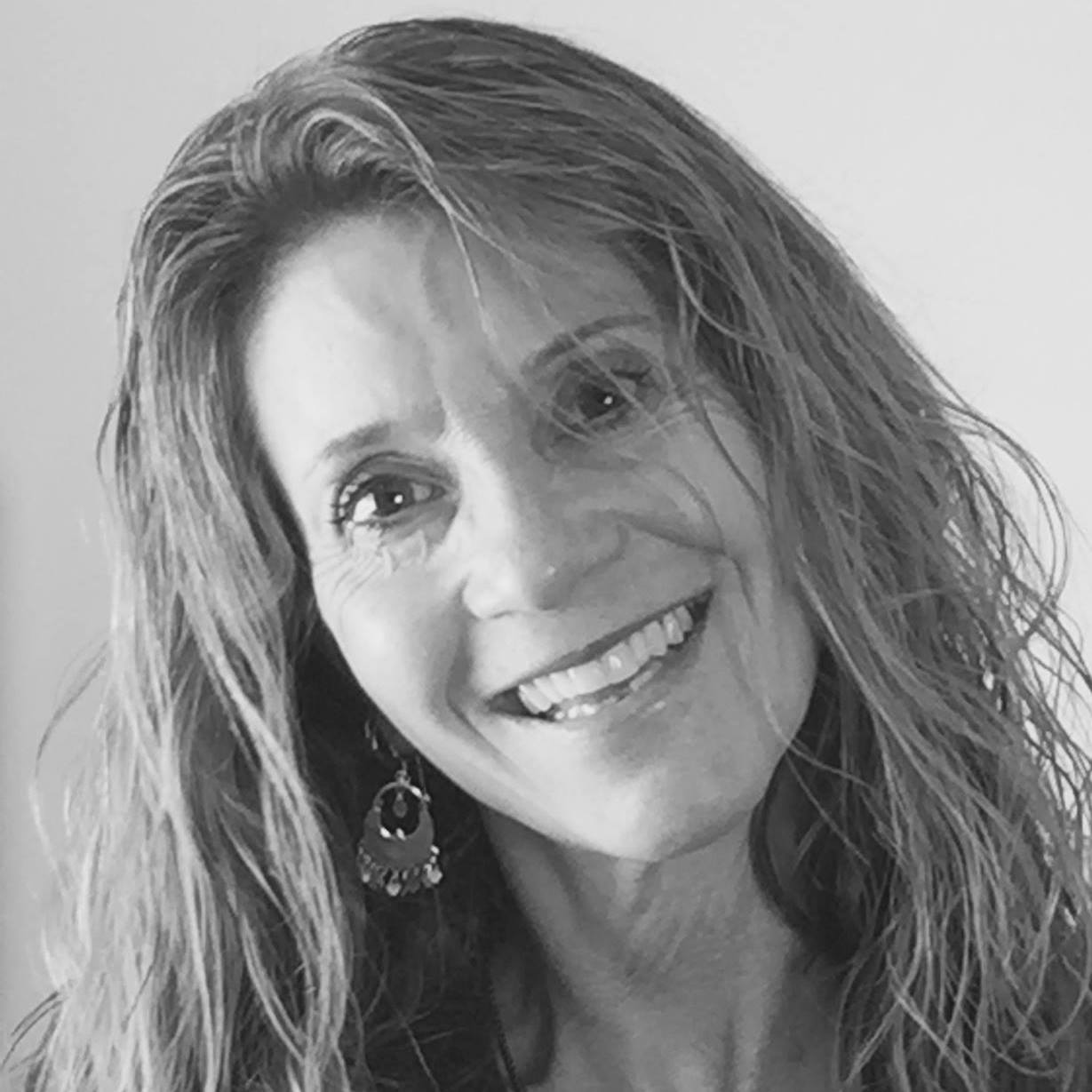 Teri Martin
Teri Martin is an E-RYT500 Experienced Yoga Instructor from Boston and has been a yoga practitioner for over 20 years. In her yoga teaching she encourages, leads, and empowers students to tune in to and connect with themselves, creating increased physical and personal awareness. An avid swimmer and former dancer, Teri is passionate about the practice of yoga and its inherent benefits of increased strength, flexibility, and balance - on and off the yoga mat. She is an Artist, Art Consultant, Business Advisor and founder of TheArtNetwork. Her left brain has a Harvard MBA and is a former executive at HBO, Cinemax and Citicorp. Teri's vinyasa flow classes are enjoyable, thoughtfully choreographed and appropriately paced flows of ashtanga - based postures and movement with strong emphasis on proper alignment, breath, personal awareness and individual attention.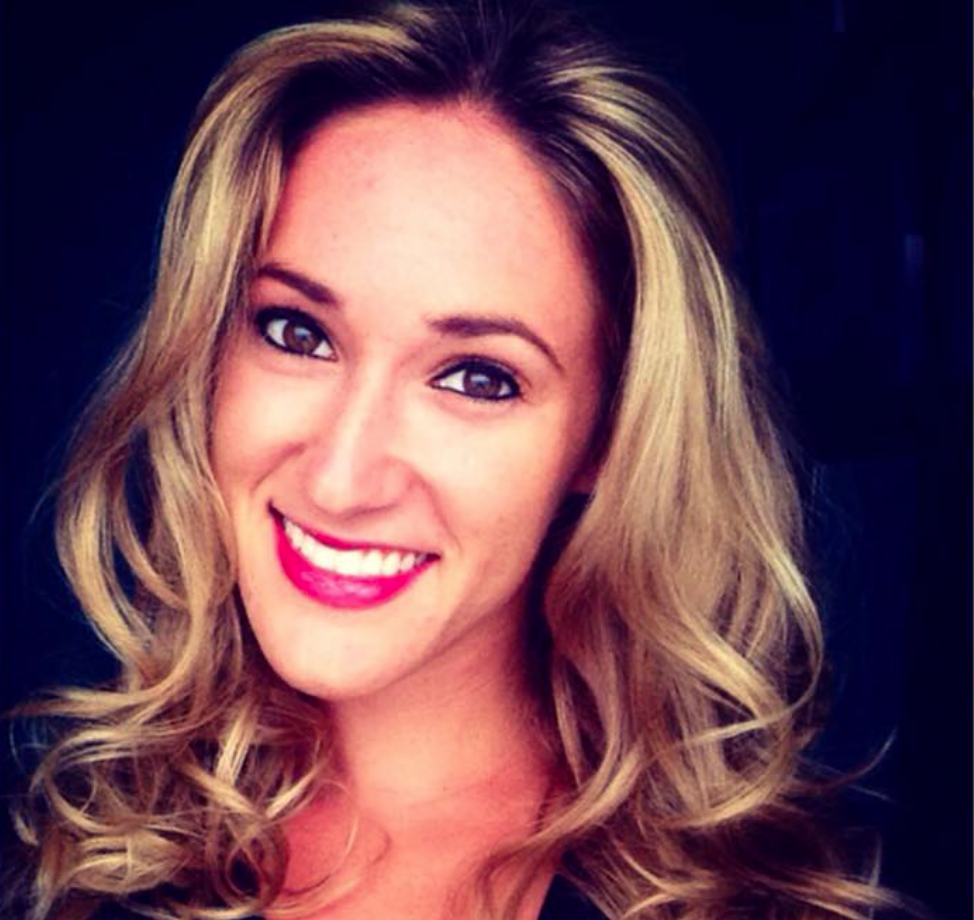 Jeanine Morocco
Jeanine is a native to the Tampa Bay Area. In March 2018, Jeanine began her yoga journey at Bella Prāṇa. While on the mat, she feels most content with her mind and body. Her practice has brought peace and calmness into her life, as well as encourages her to always be kind. Jeanine's in-studio and at-home practice helps her grow into a better version of herself. In September 2019, Jeanine graduated from the 200 Hour Yoga Teacher Training program at Bella Prana. Her purpose in becoming a teacher is to share the benefits of yoga. Jeanine is grateful for her practice and is excited to inspire others to grow their own yoga practice.
Susie Rokosch
Susie is a 200HR RYT in Baptiste Power Yoga with advanced Trauma informed and Adaptive Yoga training, and a LCSW with over ten years of experience working in the mental health field and Director of Programs at Yoga 4 Change. Her journey into yoga began in 2015 after years of struggling with chronic back pain due to a car accident and resulting spinal fusion. After six months of a regular practice her life began to change in ways she could not have imagined. She now lives 100% pain free, and fully credits yoga for this recovery. Not only is she passionate about this practice because of the ways it has changed her physical body, but it became her source for maintaining mental health and positive spiritual growth. Her teaching is beautifully rooted in merging the gap between yoga and mental health.
Tiffany Cantrell
Tiffany began practicing yoga to calm her mind, balance her life, and lengthen her muscles from the constant contraction due to weight lifting. She holds her 500 E-RYT certification with Yoga Alliance and certifications in Vinyasa Flow, Yin, Yin/Yang, Baptiste, Therapeutic, and PreNatal. She enjoys sharing her own love of yoga and its benefits with others as she creates classes with inspiring sequencing combinations & meditation. You will be guided through a balanced practice as you learn to let go, relax and develop compassion.
Abby Goodwin
Abby is a lead teacher in our Hot 26 Yoga Teacher Training at Bella Prāṇa. She fell in love with yoga through the Bikram series. She aims to create a space to get out of the mind and into the present moment through breath and asana and achieved her Hot Yoga Certification in 2010. After almost three years of living abroad, Abby and her husband settled in Asheville, NC, where she received her 200 RYT from Asheville Yoga Center.